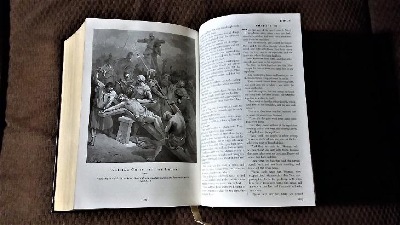 THE BIBLE WAS WRITTEN BEFORE RELIGION NOT FOR RELIGION


Receive him means to accept him. Do you believe?
John 1:12
But as many as received him, to them gave he power to become the sons of God, even to them that believe on his name:

A personal confession is acceptance of his existence and by your choice you now have God dwelling in you!
1 John 4:15
Whosoever shall confess that Jesus is the Son of God, God dwelleth in him, and he in God.
Romans 10:9-10
That if thou shalt confess with thy mouth the Lord Jesus, and shalt believe in thine heart that God hath raised him from the dead, thou shalt be saved.
For with the heart man believeth unto righteousness; and with the mouth confession is made unto salvation.

Accept the Lord, fear (reverence) the Lord, work the Lord's righteousness and you will be accepted with him.
Acts 10:34-35
34 Then Peter opened his mouth, and said, Of a truth I perceive that God is no respecter of persons:
35 But in every nation he that feareth him, and worketh righteousness, is accepted with him.

JESUS DESIRES A PERSONAL RELATIONSHIP WITH YOU.
JESUS IS A FELLOWSHIP, NOT A RELIGION.

1 Corinthians 1:9 God is faithful, by whom ye were called unto the fellowship of his Son Jesus Christ our Lord.

JOIN THE FELLOWSHIP OF JESUS CHRIST


1 Timothy 2:5 For there is one God, and one mediator between God and men, the man Christ Jesus;

JESUS

Justified Every Sinner Unto Salvation

FOR THE PENITENT PERSON!

BIBLE

Basic Instructions Before Leaving Earth

This website is an opportunity to accept Jesus Christ as your Lord and Savior.

This is a purely biblical, nonreligion, nonsolicitation perspective directly from the Holy Bible. I am a messenger for the author: Hebrews 12:2.

Please read THE OFFER, THE GOSPEL SACRIFICE and BELIEVING IS SEEING sections of this website. The passages mentioned in these sections are from the author, Jesus Christ, to you. Jesus made you an offer and paid the ultimate sacrifice for you. After these three sections then you are ready for the ACCEPTANCE section.

The contents contained herein reference to the King James Version Holy Bible as the inerrant word of God. These are God's words to talk to you directly. If you accept this premise then you are on your first step to salvation. If not then I'll pray for you. If you condemn before investigation how then can you know the truth? The only certain barrier to truth is the presumption that you already have it.

The gospel of Jesus was never meant to be organized. The gospel in Acts was spread from house to house, not building a huge church monolith and trying to get people to come into it.

Jesus was a carpenter yet never raised one wall to build a church, he is the church. There are no religions or church organizations in heaven. The Lord's prayer specifically says; thy will be done in earth as it is in heaven. Therefore following a religion, mega church, TV evangelists are not doing His will but are doing man's will. You are filtering your faith through man made clergical oligarchies which is the opposite of 1 Timothy 2:5.

Fellowship is a gathering of equal fellows, peers, Jesus is the head and the church, not a physical building with clergy overlords.

Matthew 6:1-8 is a call from Jesus and God for an intimate secret relationship between you and your maker. You can't have a secret relationship within a huge religious society or mega church organization. Jesus says seek ye first the kingdom of God, Matthew 6:33, not ANY man made organization first.

Seek Jesus first above all things and treasures will be laid up for you in heaven beyond all earthly possessions.

Why do we need to believe in Jesus Christ? The answer is here John 14:6;


Jesus saith unto him, I am the way, the truth, and the life: no man cometh unto the Father, but by me.

In Jesus' words you cannot get to the Father, God, but through belief in Him. He is the key to reach God in heaven.

Here is even a better reason as spoken by Jesus Matthew 12:30;


He that is not with me is against me; and he that gathereth not with me scattereth abroad.

If you are not with Jesus you are against Him. Even those that claim to be agnostic or desire to remain neutral.

The fundamental choice you need to make for your life is who are you going to accept, Jesus or Satan? Which path are you going to walk, righteousness or perdition? Where do you want your soul to reside for eternity, new heaven or the lake of fire?

You have the free will to make up your own mind. It is your choice. Choose Jesus and you choose eternal life. Choose Satan and you choose eternal damnation. Choose neither and by default you have chosen Satan. Jesus is all about love. Love cannot be forced and can only be given and accepted freely. This is why God gave humans free will.

To come to acceptance of Christ is to have the understanding that this is a personal relationship between you and Him. To have understanding is to read His words to you of which are in the Holy Bible. This is his direct message to you.

To the nonbeliever I pose the following to ponder:

Scenario 1: If you are a believer and God exists then you have eternal salvation. If He doesn't then you lose nothing. So whether God exists or not, you as a believer, will be saved if He exists or lose nothing if He doesn't.

Scenario 2: If you are a nonbeliever and God exists then you lose eternal salvation. If God doesn't exist then you lose nothing.

In Scenario 1, the believer, you win everything and lose nothing. In Scenario 2, the nonbeliever, you lose salvation if God exists and you lose nothing if he doesn't. Scenerio 1 is a guarantee for eternal salvation and Scenario 2 has no backup plan if God exists.

For the nonbeliever I only ask you to read THE OFFER, THE SACRIFICE and BELIEVING IS SEEING. What can it hurt?

Read my book for a more detailed explanation of a personal relationship with Jesus: Testimonials of a Biblical Christian A Nonreligious Perspective of the Holy Bible by Daniel Farey. Available at all major bookstores and in eBook format. Bible scripture religion ignores. Vital topics you won't learn in church.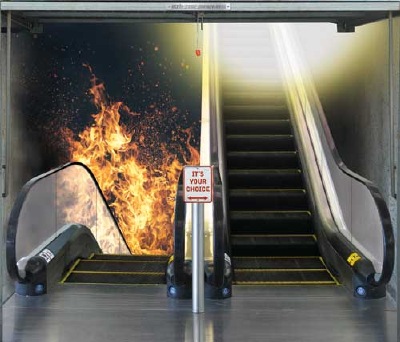 When all else fails read the instructions; The Holy Bible.